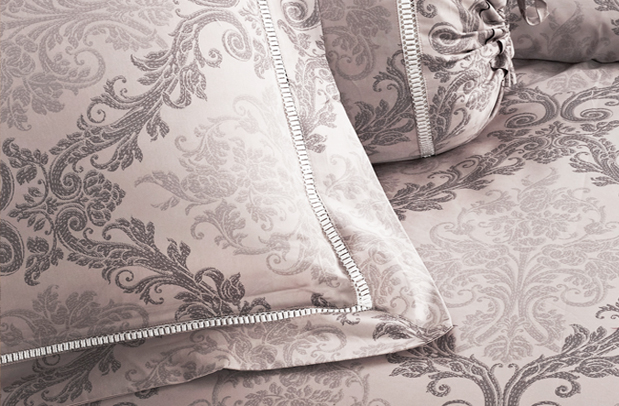 For those who seek the finest in bed linens, Grand Atelier is the preferred bed and bath brand with its reputation for quality, comfort and beautiful design.
All Grand Atelier bed and bath products have been designed and made using the finest quality materials available, resulting in luxurious and classic linens that will not only complement the beautiful interiors of your bedroom, but more importantly, promise you with a relaxing and rejuvenating night's sleep. As always at Grand Atelier, fine living is all about the details.
---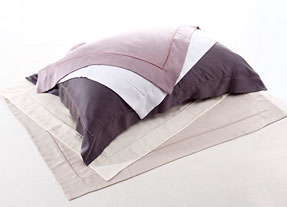 GRAND ATELIER PREMIUM
The Grand Atelier Premium collection features luxurious linens for the discerning few. Made with exquisite and expensive materials like Egyptian cotton and bamboo fiber, this collection of linens are the ultimate in comfort and luxury. Available in solids, prints and yarn dyed designs, these classy sheets are suitable for any modern or classically themed bedroom.
---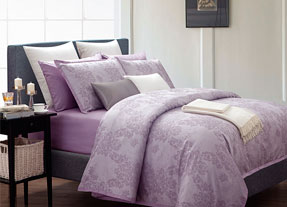 GRAND ATELIER SUITE
The Grand Atelier Suite collection features an exquisite range of printed and jacquard bed linens, adorned with floral and classic motifs reminiscent of the timeless Victorian style. Developed with superbly soft Egyptian cotton sateen or jacquard, the Grand Atelier Suite sets will promise to charm those looking to add some comfort and class to their bedrooms.
---
GRAND ATELIER BATH
The Grand Atelier Bath range features our staple 'Bliss Collection', a series of luxurious Egyptian cotton towels that are available each fashion season in different hues, as well as other seasonal items such as Microfibre and Tencel towels.
---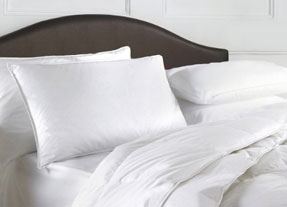 GRAND ATELIER WHITES
As bedroom accessories, our Grand Atelier whites come in an assortment of fabrics, fillings and weights. From our basic microfibre whites to our ultra luxurious tencel items, Grand Atelier whites are the perfect complement to our luxurious sheets.